Greetings from Seoul Sourcing.
Seoul Sourcing is South Korea based global sourcing company. Korea is one of the best sourcing place for good quality product. We supply all Korean products to South Asia and Middle east countries. In Korea, its very hard to find good price and services due to language and cultural barrier. We are ready to solve your problem. We will find best products and best price for you and it will be win-win game. We have expert team for sourcing, they will save your time and expense.
We are sourcing various Korean products including cosmetics, medical equipment's, electronics, machinery, food and beverages etc. We strive to find the most cost effective and quality products and optimal solution for our customers. The vision of our company is based on earnest and sincere attitude, dedication of service for our customers, and customer satisfaction with quality products.
                                                   With Thanks
Sarwar Kamal
CEO, Seoul Sourcing 
[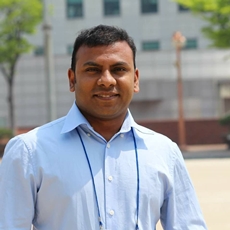 Sarwar Kamal is founder of Seoul Sourcing and has over 10 years of professional experiences in sourcing, trading and IT industries. He has worked in Google Korea, world giant tech leading company, as search language specialist and worked at global sourcing team in Shinsegae Group, one of the top companies in Korea. He worked for two top Korean brands JAJU and DAIZ. 
Sarwar Kamal is representative of foreigners' representative committee of Seoul City. He served vice chair of Seoul City capacity strengthening committee in 2016. He is an alumnus of Dhaka University and holds a master's degree in International Trade from INHA University, South Korea.]